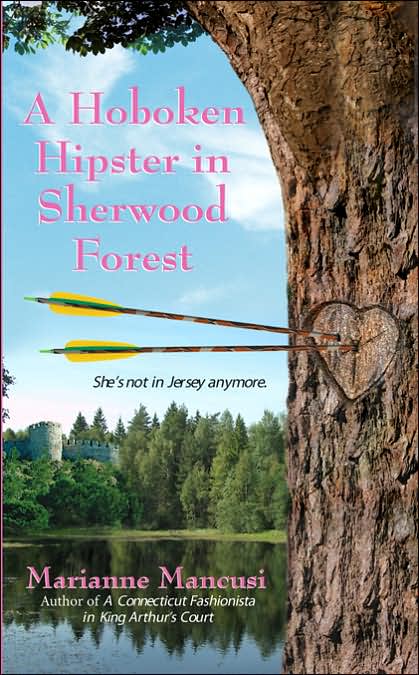 If Chrissie Hayward knew that morning she'd be going back in time to rescue her crazy coworker Kat, she'd have worn better shoes. Doubly so if she'd expected to meet her true love. According to the mysterious gypsy, Chrissie was the "gentle soul who would tame an outlaw's thirst for revenge" -- aka the real Robin Hood. So how come the guy was such a dud?

LOST...IN SHERWOOD FOREST?

No, Robin of Locksley was no Prince Charming. And the part about robbing the rich to feed the poor? He didn't get the memo. In fact, all the guy seemed to do was mope. (And he and his not-so-merry men thought Chrissie was a boy. Sure, she wasn't stacked, but still!) Nonetheless, he was loyal and brave and handsome as sin. If Chrissie coudl just get him with the program, she could right his wagon and get these boyz'n the wood to be heroes of the realm instead of twerps in tights. Only then could this prince of thieves become king of her heart.

Read more at Marianne's website.