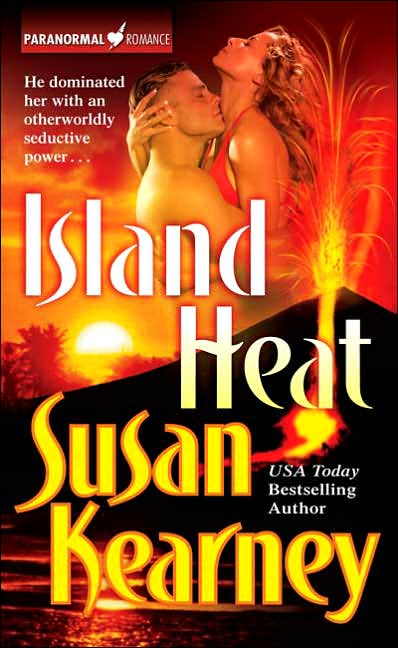 He dominated with an otherworldly seductive power . . .

What was happening to her? Former screen siren Shara Weston lived on an exotic and private South Pacific island as a recluse . . . until disturbingly masculine and utterly captivating Cade Archer fell out of the sky and into her life. Now, Cade gives her no choice but to follow him down a sensual path that fulfills her every desire.

Cade's on a mission to open a portal between Shara's island volcano and his world. But not everyone wants him to succeed. A powerful enemy has followed Cade to prevent him from sending the resources through the portal that will free his people.

While Cade's mission is as compelling as his dominating sensuality, Shara must find a way to fight him . . . to stop his mission because the fate of every man, woman and child on Earth is at stake.


Visit Susan Kearney's website for an exclusive trailer for ISLAND HEAT!!!